Property Maintenance Services
Good property maintenance is crucial to resident's quality of life. Our property managers are experts who work closely with all of our boards, tenants, owners, and vendors to make sure that your property is in the best shape possible. Our goal is to increase value.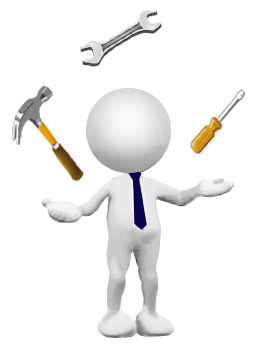 We understand that you have enough things to worry about. We do very our best to offer our clients peace of mind because you shouldn't have to worry about things like leaky roofs and dirty chutes. You have us for that. And while we know that prevention is the best way to avoid disaster, you can rest easy and know that we are available to you around-the-clock in the event that there is any kind of property maintenance emergency.
We will can tailor our property management services to suit the unique needs of any building, owner, or developer. We have managed and maintained co-ops, condos, and all other types of residential and mixed-use properties in Brooklyn for over 25 years. We know what to do, and we know how to do it well. Put our many years of experience to good use. Call us today to talk about what we can to to help make your real estate property even better. 718.222.9840.
Some of the things that we do to ensure good property maintenance:
Make regular site visits.
Hire and supervise quality staff.
Hire tried and tested vendors.
Register and arrange for the inspection of all boilers and burners.
Annual property registration.
Elevator inspection.
File and certify of lead-based paint and window guard notices.
File Fire Safety Plans.
Petroleum bulk storage registration.
Ensure the proper cleaning and extermination of all trash chutes.