About Awaye Realty Management: A Brooklyn Property Management Firm.
Are you looking for a Brooklyn property management company? Look no further. We are Awaye Realty Management and we're different. We take a proactive approach to improving your property.  With over 25 years of Brooklyn property management experience, you can be sure we know what we're doing. We
've managed  co-op, condo, and residential properties of all shapes and sizes. We know how to maximize a property's potential. We want to see the value of your  investment grow.
If you feel that the needs of your co-op or condo are falling on deaf ears, we'd like to change that.  Our staff is responsive and dedicated. Your property managers should be on call for you around the clock. We pride ourselves on accountability and quality service.
We are a sophisticated Brooklyn property management firm.
We use cut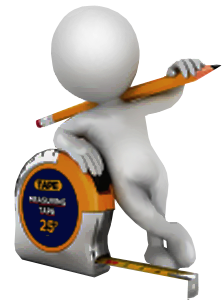 ting edge software to track payments, maintain databases, and manage financials. Informed clients are happy clients. We provide monthly reports to give you a clear picture of the state of your property.
Are you in need of capital improvements? We can direct construction and maintenance projects from start to end. We review contractor and vendor bids, oversee the work, and make sure it gets done right.
Every owner wants the best return from their property, not the hassle of having to manage and tend to it. We get it.
We'll handle every aspect of your real estate management.
New York City and State compliance.
Manage the payroll and day-to-day activities of building staff.
Make site visits.
Liaise with Boards and residents.
Conduct Board meetings.
Lease renewal and tenant screening.
Accounting services.
Are you happy with your management company? If you're not sure, there's room for improvement. Our strong record of success means results for you. Please give us a call at 718-222-9840. We'd love to speak with you and discuss how we can help.